House Designs to Suit Every Style
Our unique home designs are tailored around you and your needs. Whether you're looking for big or small house designs to start building your new home, we can help. We have everything you need to get started on designing a house that perfectly matches up with the one you've been fantasizing about. 
Embarking on the journey to building your own home is no mean feat. Fortunately, our team of experienced home designers at Great House Design is here to make sure you get everything you need from your new build.
Our House Designers
Our unique home designs are created with you and only you in mind. We provide a huge selection of house design plans that you can purchase online with ease.
This includes pre-made and custom home designs.
No matter whether you require craftsman house plans, bungalow house plans, luxury house plans or more, we've got you covered. You can buy house designs online to suit any situation, style and goal.
Rustic and Modern House Designs, Tailored to You
We can also create custom designs to help you build your dream home from scratch.
Whether it's rustic or modern house designs you're interested in, you can trust that we can create the perfect design plan for you.
Our team of house designers has over 30 years worth of experience in creating high-quality home design plans for clients around the world, so you know your project is in safe hands. Whatever you're searching for in your dream home, we can help. Contact us today for more information.
Buy House Designs Online
It's now easier than ever to build the home of your dreams. With our pre-designed plans you can easily search for the style of home you want, purchase your house design and blueprints, and you're ready to go!
We put a great amount of care and attention into each of our house blueprints and floor plans, so you don't have to sacrifice on quality when you choose this option.
We're constantly creating new plans and home designs, so you'll be sure to find something you love in our range.
Speak to our team of house designers today to get started, or to find out more about how we can design the perfect home for you.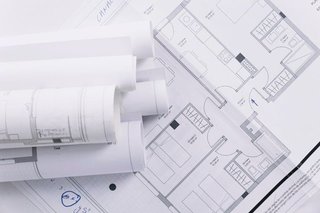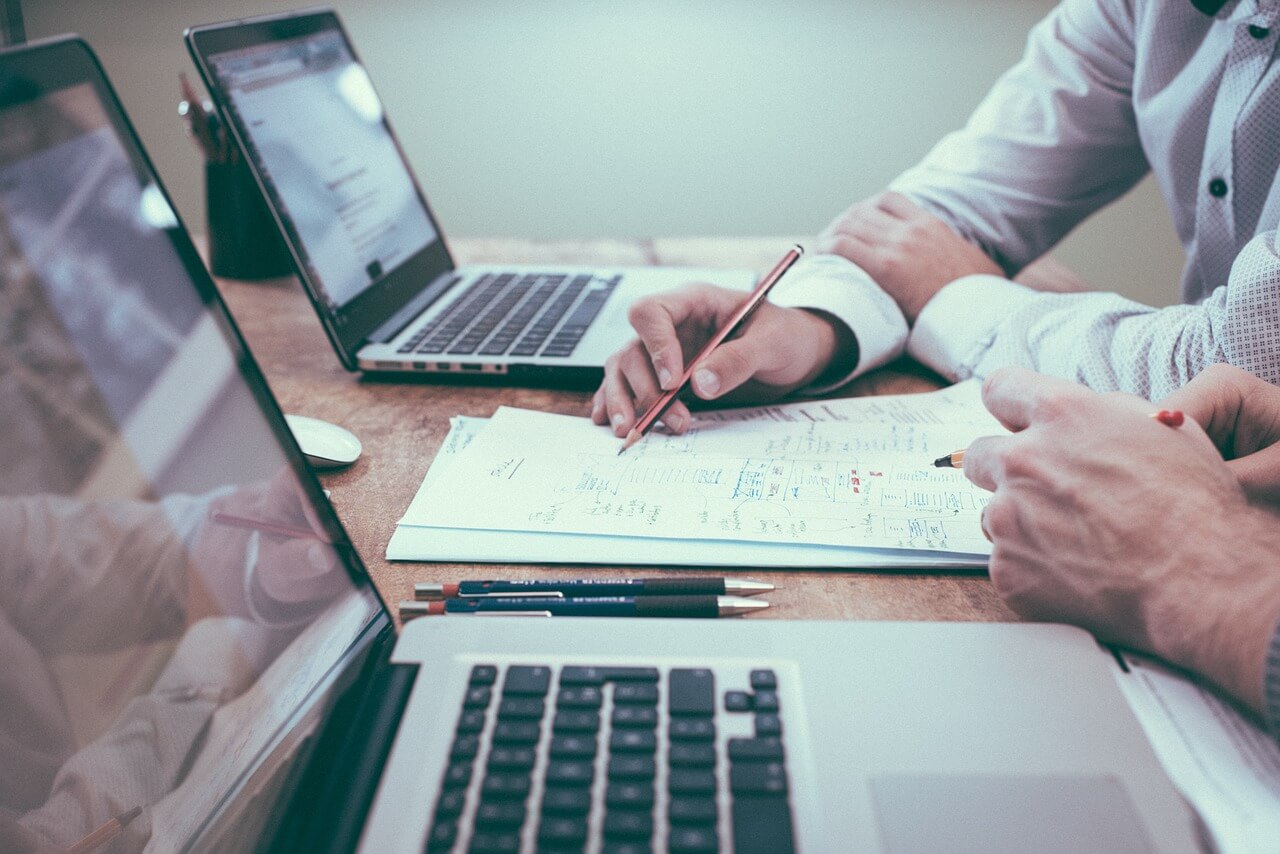 Modify Any Of Our Rustic to Modern Home Designs With Ease
Have you found your dream log home design, but you require a larger square footage? Or have you fallen in love with one of our modern house design plans, but you want to incorporate design features from traditional style houses? Not to worry. We offer a modification service that helps you to make changes to any of our existing home plans quickly and easily. 
We understand just how important it is to get your home design right first time, so we'll work closely with you to ensure your plan meets your exact requirements. Submit a modification request today to get one step closer to making your dream home a reality.
Build A One-of-a-Kind Home With Our Unique House Designs
If you have something unique in mind for your home design plan, why not start afresh with one of our custom design house plans? We provide tailored home designs to help you create the house of your dreams from scratch.
With this option, you'll be able to customize all aspects of your home design, including its square footage, architectural style, facilities and number of rooms.
The team of home designers at Great House Design has a vast experience in designing homes of all types; from family homes to houses for couples, and from garage apartment/garage plans to grand, luxury house designs .
They'll be on-hand at every stage of the design process, and will guide you carefully through the it, regardless of the request.
Countless Architectural Styles to Choose From
No matter which architectural style you prefer, you're bound to find the right solution for your family amongst our extensive collection of house designs. We provide country house plans, luxury home designs, small house designs and everything in-between, giving you a wealth of choice for your build. Some of our most popular designs include:
We aim to provide homeowners with as many options as possible, so that you can start building your dream house and enjoy the fruits of your labor.  To get started, use our handy plan search tool to start looking through our designs. Remember, all our designs are customizable, meaning you can modify them depending on your specifications. This is ideal if you are searching for unique house designs for your future home.
Experienced Home Designers 
We understand the importance of getting your home design right the first time. That's why we've recruited the best house designers to help us create our plans.
They can offer their expert advice to make sure you extract the maximum possible value and flow from your home. Whether you want a grand home office, or a luxury open-plan living space to entertain guests, our expert designers are on-hand to fulfill any request.
Our home designers have over 30 years of experience in the industry under their belts; we've got the skills and expertise to help you build your dream home.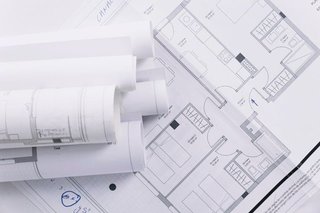 Our designers are experts in their field. We will work with you hand-in-hand, to create a custom home design that perfectly fits your needs. We design nearly all styles and sizes through our home design services.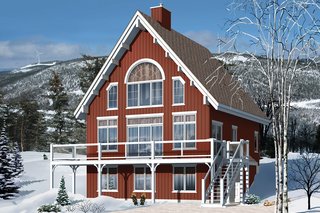 We provide an array of home design plans and construction designs for you to choose from. Our home and garage designs include many predesigned styles, sizes, and amenities. We consistently upload new home and architectural design plans. So, if you don't find it today, your dream home may be here tomorrow.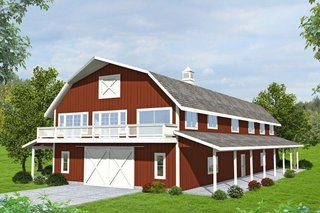 Bring your dream home plans to life with our 3D renderings. We create interior, exterior, video, walkthrough, and panoramic shots for residential and architectural designs. This way you will see exactly what your home will look like before you build.
How to design a house
If you are wondering how to design a house from scratch, and you don't know where to start, we can help. Our carefully made home design plans have been crafted to take the pressure off you.
There are several important factors to consider when designing a house.
1. The area. What area have you got to work with on your building site? Are you planning to build on a mountainous, wooded, or coastal terrain, or a sloped or narrow lot, for example? What type of soil will your foundations be built on? What specific requirements will you need to factor into these questions; for instance, do you want solar panels to be installed, or facilities like a walkout basement or habitable loft? Our expert home designers will find out the answers to all these questions and more when crafting your unique house plan.
2. The size (square footage). There are no limits to the square footage we can work with. From big to small house designs, we cater for all clients. In the past, we have worked on everything from small timber-frame cabins to large luxury home designs. This means we've got you covered, no matter what the size of your dream home is.
3. Content. Many people who come to us are interested in modern house designs, with open floor plans that combine the living room, dining and kitchen areas. Others come to us looking for simplistic, rustic designs. Our clients have unique needs, and want different things from their homes; be that a plush office, a large private patio area, or a home with multiple ensuite bathrooms. At Great House Design, we work with our clients to turn their vision into a reality. We do this by factoring in all their specifications, making sure every room matches its designed purpose, and ensuring the overall flow of the home is intact.
4. Architectural features. Good house design blueprints include all the architectural features you intend to include in your new home. These could be anything from fireplaces to timber features, or even a grand Roman bath. All our online designs allow for customization, which means you can add any special architectural features to our current designs.
Designing a house from scratch can be an adventure, and working with our team can be a lot of fun. Our house designers are experienced in creating high quality home designs that take each of the above factors carefully into consideration. We will make sure each and every room of your new home meets your specifications and lives up to your unique vision.
How much does it cost to design a house?
Are you wondering how much designing a house costs?
Generally speaking, the average architect design fees usually range from 7-10% of what it will cost to build your new home.
At Great House Design we charge by the square footage, which ends up being just 1-2%. Our house designs are affordable, and created with the aim of taking the stress out of the house design process for you. With our custom and premade home designs, we work with you through the entire design and planning process. We take all of your personal circumstances and needs into account to deliver the perfect finished home plan for you. We will go back and forth with you until you are completely satisfied with the final design. Because of the complexity and subjectivity of this process, final costs will vary.
How much do house designs cost?
Why are house plans so expensive?
Though some will say that small house design plans cost less than large luxury home designs, it is not always this straightforward. There are different factors to consider when calculating house design costs, such as the materials being used and the amount of time being spent on a design project.
But house plans don't have to break the bank! There are plenty of affordable house plans to choose from on our site to suit a smaller budget, no matter what size the property is.
Custom house plans are generally more expensive than pre-designed house plans, because our expert team requires more time to tailor the plan to suit your exact needs.
Who designs house floor plans?
Different people work in our design team. This includes professional home designers with decades of experience. Our team will cover every base and leave no stone unturned when designing your house. Whether it's ensuring the rustic beams across the ceiling of your master suite are in place, or your living room comes complete with that bay window you've always dreamt of, our house designers have you covered.
Are online house designs any good?
Our online house plans are just as high quality as our custom home design plans. This is because they're created by the same team of expert home designers. Online house designs and plans provide a quick and easy solution for those who already know what they're looking for.
What is the least expensive type of house to build?
The cost of your house plan will largely depend on its size, and the materials that will be used to build it. Because of this, small house designs are often a lower price than designs for large houses, though this is not a strict rule.
Log and timber frame homes generally cost more as it takes more time to develop these styles of plans. A rancher or slab on grade is generally the least expensive to develop.
How to read house plans
Our expert house designers can talk you through your design if you're struggling with reading your house plans.
Our team is happy to sit down and discuss your home requirements with you! Get in touch with us to find out more about the types of house designs and plans we offer, and how we can help you build your dream home.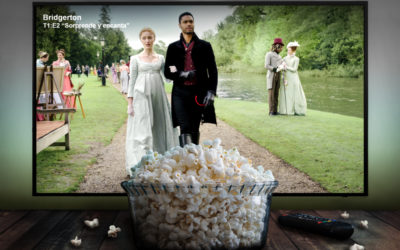 Looking for a change of scenery? Are you fed up with staring at the same four, off-white walls all day and in need of a new look for the new year? Have you been bingeing Netflix series for what feels like an eternity? If you answered 'yes' to those questions,...