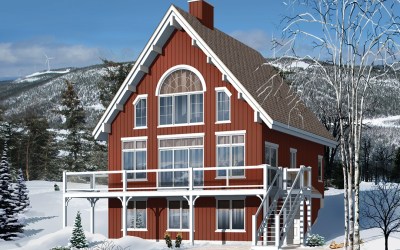 Vacation Home  Plans
If you're searching for the ultimate home away from home, you'll find it here at Great House Designs. We have a wealth of vacation house plans for you to choose from, in all sizes and design styles. Even better yet, they're available to purchase straight from our website, so you can get started on your build as soon as possible. 
Regardless of whether you're looking for small vacation home plans, vacation lake house plans and more, we've got you covered. We've been designing homes for over 20 years, so we have all the skills and expertise to ensure you extract the maximum value from your house plans. Get in touch today to learn more about our services. Alternatively, browse our vacation home plans below to find the right option for you.
Our Collection Of Vacation Home Plans
Select the features you want from the search below to get one step closer to your dream home
Affordable, Small Vacation Home Plans 
If you don't need much space, our small vacation home plans are the perfect solution for you and your partner or family. This is an affordable option for those looking for a cosy vacation home with a smaller square footage. If you've got a narrow lot, or you only want to live with the essentials whilst you're away, our tiny vacation home plans will suit your needs.
Don't forget, you can modify any of our house plans to suit your individual requirements. Fill in our modification request form to get started.